ePIXfab: Silicon Photonics Platform
Research Area: Silicon Photonics Process Technology
Main Researcher: Pieter Dumon
The Silicon Photonics Platform provides access to wafer-scale CMOS fabrication facilities for research and prototyping of photonic integrated circuits by academic and industrial R&D groups.

The mission of the Silicon Photonics Platform is to build a future for Silicon Photonics in Europe through the development of a fabless model for the fabrication of silicon photonic circuits based on existing CMOS labs and commercial foundries relying on European know-how.

This should be done by involving all interested parties, from academia, industy and policy-making bodies.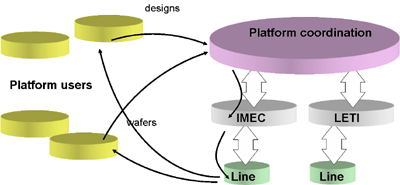 The Silicon Photonics platform has the following tasks:



A Facility Access Programme for Research and Prototyping: Making mature fabrication processes on high-end industrial CMOS tools available to many research groups or projects will ease the transition toward a fabless model. Also by sharing masks and processing, a dramatic cost reduction is possible.


A Roadmap for Silicon Photonics Technologies: Identifying the requirements for a fully-functional silicon photonic IC, and make plans for required process development


Commercial Manufacturing Routes: Links and possibilities for process transfers to commercial foundries should be looked into to enable future commercial fabrication of silicon photonic components in high volume.


Promotion and Lobbying for the field of Silicon photonics in the interest of Europe's position in this field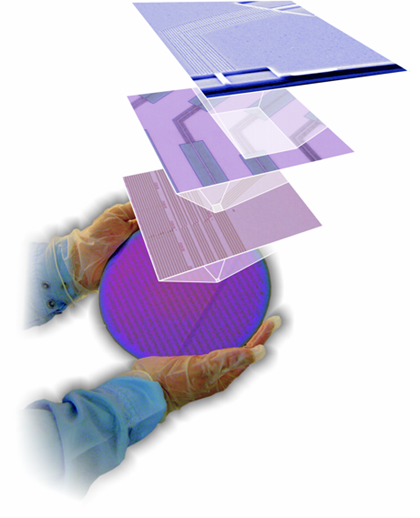 Other people involved:
Related Research Projects
Publications
International Journals


International Conferences


National Journals


W. Bogaerts, Siliciumfotonica: spelen met licht op siliciumchips, Nederlands Tijdschrift voor Natuurkunde, 87(5), p.25-29 (2021) .
---
Back to overview